Bruxism, commonly known as teeth grinding, can be a troublesome condition that affects many individuals, often occurring during sleep. The involuntary grinding or clenching of teeth can lead to various dental problems, jaw discomfort, and headaches. If left unaddressed, bruxism can have long-term consequences for oral health. However, some effective strategies and techniques can help you put an end to grinding your teeth at night. By implementing the right approaches and making certain lifestyle changes, you can take control of bruxism and protect your oral well-being.
In this guide, we will explore practical tips, preventive measures, and treatment options to help you stop grinding your teeth and find relief from bruxism.
What is Bruxism?
The disorder known as bruxism is characterized by regular, unconscious jaw clenching and/or teeth grinding. Both during the day (awake bruxism) and when you are sleeping at night (sleep bruxism), bruxism might happen.
Symptoms
Damage to the teeth, including breaking, abrasion, and shaking, as well as a rise in gum disease and bone loss problems, are the initial signs of bruxism. Other symptoms of bruxism include hot-cold sensitivity, jaw discomfort, and restricted mobility. Joint discomfort, voice or jaw locking due to jaw joint injury, uncommon headache, neck pain, and provoked migraine episodes are additional symptoms.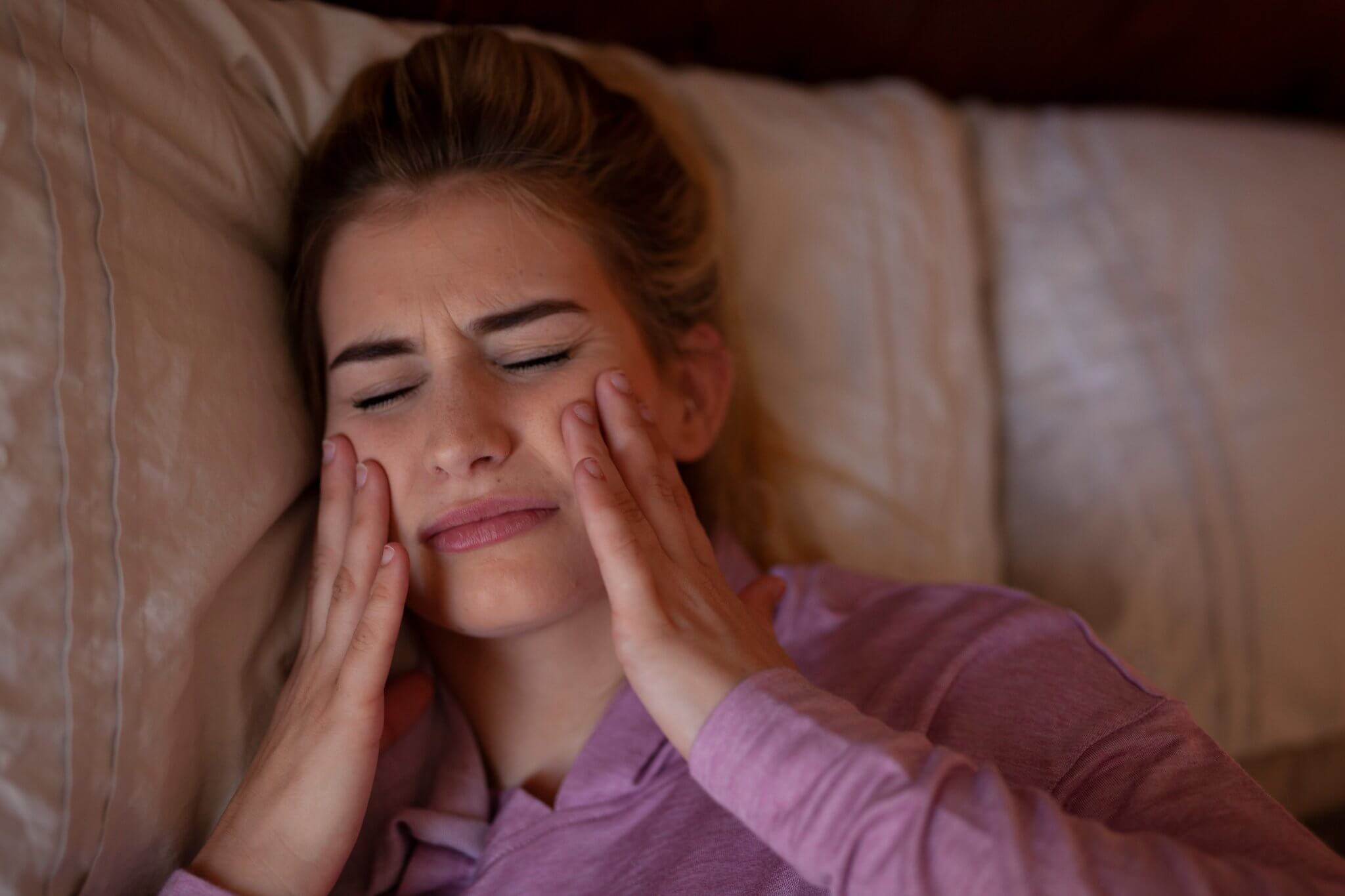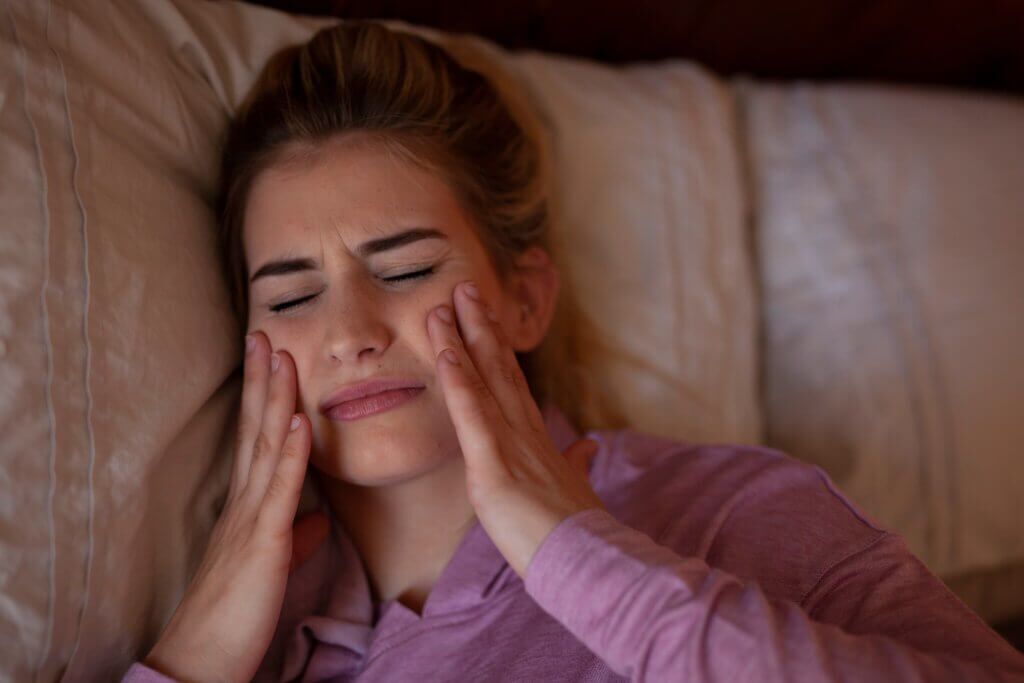 If bruxism is recognized as external squeaking, the bed partner's sleep disruption may also be an indication of bruxism.
Causes of Teeth Grinding
Although the actual causes of teeth grinding are not entirely understood, many things are thought to have a part in the disorder. It may be a result of temporomandibular joint (TMJ) abnormalities, an irregular bite, or other factors such as worry, stress, or tension. A higher risk of bruxism has been linked to specific lifestyle variables including smoking, drinking alcohol, and using caffeine.
Consult a dentist or other healthcare provider who can assess your symptoms and offer pertinent advice if you think you may have bruxism. In addition to using mouth guards or dental splints to protect the teeth, treatment options may also involve treating any underlying dental or jaw problems.
How to Stop Bruxism
While there is no definitive cure for bruxism, there are several strategies that can help prevent or minimize its effects. Here are some tips to help prevent bruxism: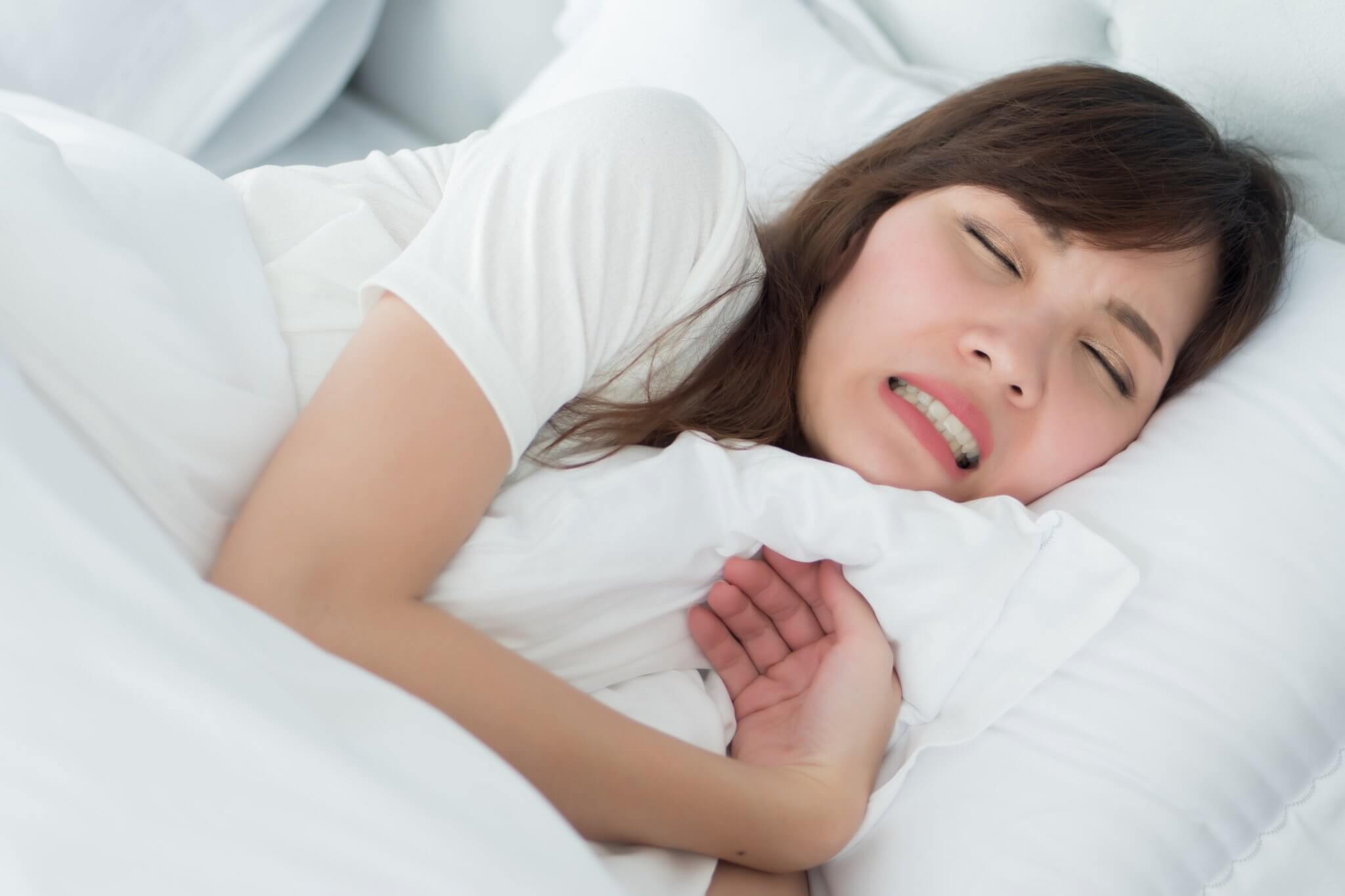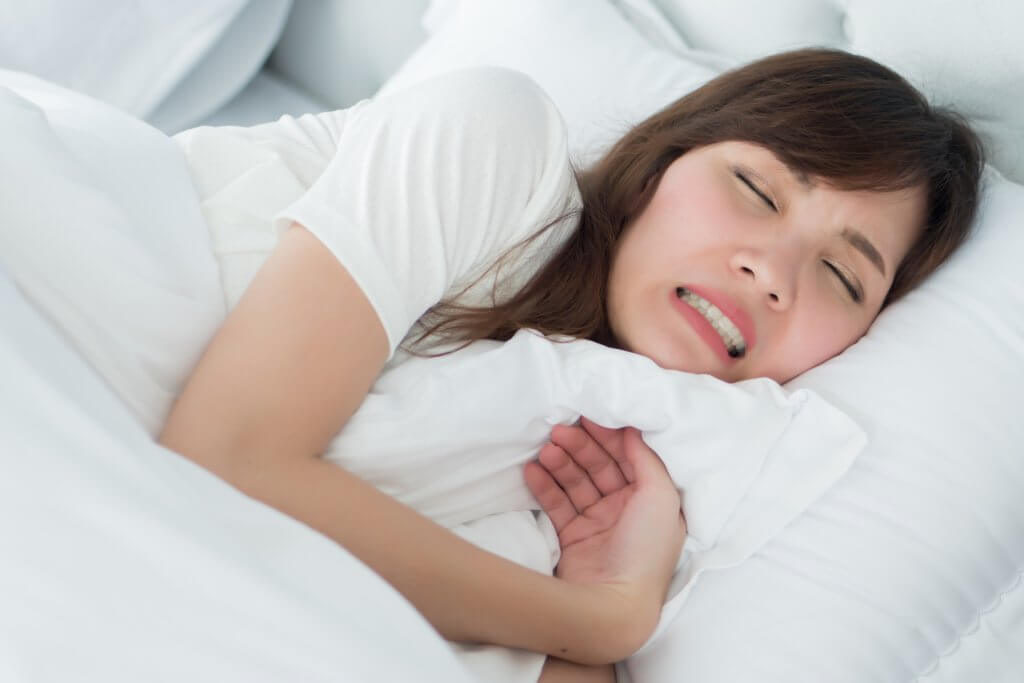 Stress management
Bruxism can be exacerbated by stress and anxiety. Exercise, meditation, deep breathing exercises, or relaxing hobbies are some examples of stress-reduction strategies to try. If stress is a big part of your life, think about counseling or therapy.
Maintain a regular sleep routine
Ensure you get an adequate amount of sleep each night and establish a consistent sleep schedule. Create a peaceful evening ritual and steer clear of stimulating activities or technology close to bedtime to improve sleep.
Limit stimulants
Reduce or stop consuming stimulants, especially in the evening, such as alcohol, nicotine, and caffeine. These things may be a factor in tooth grinding.
Avoid chewing on non-food objects
Avoid chewing on pens, pencils, or other non-food items since this might cause bruxism by training your jaw muscles to clench.
Be mindful of your jaw and facial muscles
During the day, make a conscious effort to keep your jaw muscles relaxed and your teeth slightly apart. Avoid clenching your jaw or grinding your teeth, even when not sleeping.
Use a mouthguard or splint
Consult with a dentist about getting a custom-fitted mouthguard or splint to wear while sleeping. These dental devices act as a barrier between your upper and lower teeth, preventing the consequences of grinding and easing strain in your jaw muscles.
Modify sleep position
Some people find that adjusting their sleep position can help reduce bruxism. Try sleeping on your back instead of your stomach or side, as this can alleviate jaw pressure and minimize grinding.
Warm compresses
Use a warm compress on your jaw muscles before going to bed to help them unwind and loosen up.
Physical therapy and jaw exercises
In some cases, physical therapy or specific jaw exercises prescribed by a healthcare professional can help relieve muscle tension and reduce bruxism symptoms.
Regular dental check-ups
Visit your dentist periodically for checkups and talk to them about any symptoms or concerns you may be having. They can evaluate your teeth and jaw's health and offer extra advice or treatment choices. Remember, it is important to consult with a healthcare professional or dentist to determine the underlying cause of your bruxism and to receive personalized advice tailored to your specific situation.
Bruxism Exercises
Following are the stages in one exercise that have been demonstrated to relax the muscles responsible for tooth grinding:
Gently close your lips, making sure that your top and bottom teeth do not touch.
Do not let the tip of your tongue touch your teeth as you press it against the roof of your mouth.
Keep yourself in this posture as long as you can.
A different exercise made to aid with jaw mobility is as follows:
Place your hands on your TMJ joints, which are located where the lower jaw attaches.
Open your mouth gradually.
Maintain an open mouth position for 5–10 seconds.
Gently shut your mouth.
Exercise for 10 minutes each time, three times every day.
These exercises, performed for a few minutes numerous times throughout the day, may assist to loosen and lengthen the muscles that are used in teeth clenching and grinding.
Conclusion
Bruxism, or teeth grinding at night, can be a frustrating and potentially damaging condition. However, by implementing the right strategies and taking proactive measures, it is possible to mitigate its effects and find relief. Throughout this guide, we have explored various approaches to help you stop grinding your teeth at night. From stress management techniques to maintaining a consistent sleep routine, using mouthguards, and practicing relaxation exercises, these methods can significantly reduce the impact of bruxism on your oral health.
It's important to remember that seeking professional advice from a dentist or healthcare provider is crucial in understanding the underlying causes and receiving personalized treatment recommendations. You can regain control over bruxism by taking proactive steps and being meticulous in your oral care. Contact us at +90 (536) 934 6524 and enjoy a peaceful night's sleep while protecting your dental health. Remember, your journey towards overcoming bruxism may require patience and perseverance, but the potential benefits for your oral health and overall well-being make it well worth the effort.